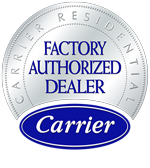 Proudly serving Conroe, Montgomery County and the surrounding communities
Innovative Cooling & Energy Solutions Inc is dedicated to providing the best heating and cooling solutions to meet your needs. If you're looking for high quality and personal service, you've come to the right place. At Innovative Cooling & Energy Solutions we'll give you the attention and personal service you'll come to expect and enjoy.
We utilize the best Air-conditioning & Refrigeration service practices. Our rates are competitive, with no hidden fees. Our employees are friendly and will be there to help you every step of the way.
Innovative Cooling & Energy Solutions opened in Conroe TX on May 1st 2013. With over 30 Years of experience. Let us put our experience to work for you.
We ensure our customer's get exactly what they want by working directly with them, creating personalized HVAC/R plans that include options for: budgets, time scheduling, indoor air quality concerns, energy conservation.
Let us share with you the exciting and innovative technology availably that goes so far beyond simply cooling and heating your home; We can help simplify busy lifestyles, save money by reducing energy bills and keep you and your family healthy by eliminating harmful indoor pollutants and so much more.
We've earned a reputation for doing the job right the first time - you can count on us!
Mission Statement
To provide the best service humanly possible. To help our customers with solutions for all their HVACR and energy management needs. To show that there are still companies with dignity and pride. To succeed through knowledge, honesty and integrity.

Our Products
As a Carrier dealer, with a wide variety of products to choose from, we can keep your family healthy and feeling comfortable all year long. We carry a complete line of indoor comfort equipment with innovations that raise the standards of comfort and reliability, including air conditioners, heat pumps, gas furnaces, programmable thermostats, humidifiers, ductless split systems, geothermal systems, boilers, air cleaners, ultra violet lights, ventilators and zoning products. Let the experts at Innovative Cooling & Energy Solutions Inc help you customize a solution that's right for you.
Learn More
Our Services
We are service professionals! As licensed contractors and specialists in the field of heating and air-conditioning, we have the tools, the equipment, and the experience to keep your equipment running smoothly all year long. If it is emergency service that you need, twenty-four hours a day, seven days a week, we are available to assist you! To help reduce service emergencies, we offer service agreements to keep your comfort system running at peak performance.
Learn More
We service and repair all brands including: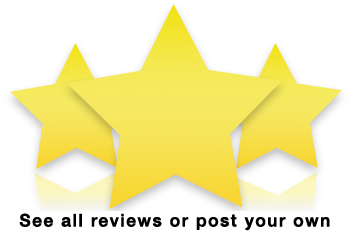 Reviews of
Innovative Cooling & Energy Solutions Inc
(Based on 3 rated reviews)
Punctual and professional! Jesse and Cody were very respectful of both myself and the property. Jesse explained what work they were going to be doing and why. They didn't try to up-sell me either on repairs i didn't need. I would highly recommend this business to family and friends! I will use them again in the future if needed. I found them trustworthy and reasonably priced. Thanks Jesse and Cod…
Read more
The one and only professional AC and Heat company on the market. Very knowledgeable about the service and install of products available and needs of the customer. I would recommend Innovative Cooling to everyone I meet.…
Read more